Miriam Delicado is the author of an autobiography about her experiences with UFOs. In her book, Blue Star Fulfilling Prophecy, she shares the personal and deep struggle she went through to be at peace with these encounters.
Miriam's main focus is as a humanitarian and as an advocate for indigenous rights.
She is the founder of a nonprofit, and has dedicated her life to making a positive impact on our world for future generations. 
Subscribe To Miriam's Youtube Channel
The views expressed on this website are the personal views of Miriam Delicado and not associated with any other organization or group.
August 02,2018 
Hello everyone and thank you for stopping by. Many people have been emailing me to ask if I am still releasing information to the public. My answer is yes! My focus over the past year has shifted from this website to my nonprofit, humanitarian and volunteer work. I am trying to share as much as possible but my time is limited with all the projects I am currently working on.
I just returned to my home in Canada last week after spending three months with the Hopi people in Arizona. It is always a deep honor to spend time there on the land and with the people. It is a powerful place to visit and yet, I would not say that it is a tourist destination. They have a delicate eco system/way of life there that does not fully blend with the outside world.
Now that I am home, my focus will be on work for this website, starting to write my next book and creating new projects for my nonprofit.
I would also like to say that the online community that shares information on the topic of UFOs and extraterrestrials is filled with people who are selling a fantasy rather than facts and reality. Please use caution when researching this topic.
Thank you again for your support and keep a balanced approach to this subject matter.
Remember that we are all responsible for the future, by what we choose to do today.
Miriam Delicado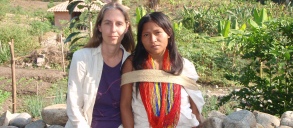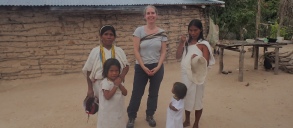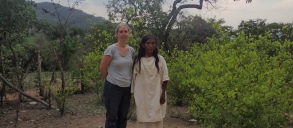 For my mother who has moved into the other world. Some of her favorite flowers.