This site is dedicated to all those people who are working to bring about positive change in our world for humankind as well as our great Earth. It is an honor to have this opportunity to share my story with you.
"I held hands with aliens as I was led on board an alien craft in 1988 along a highway in Northern British Columbia Canada. I spent three hours with Tall Blond humanoid aliens/extraterrestrials/star beings/ Great Ancestors, as they shared information with me regarding who they were. Some of this information was warnings about the future of our planet. These Tall Blond extraterrestrials taught me a great deal and through my book, videos, blog, seminars and speaking engagements I hope to share as much as possible with the public about these encounters that have been taking place since my birth." Miriam Delicado 
(The Tall Blonds are NOT the Nordics or the Tall Whites. They are a separate group of beings that are highly evolved and spiritually enlightened.)
Sacred Lands. Sacred LIFE.
As many of you know, I addressed my critics in last Thursday's show. If you missed it, you can watch my response here.

Posted by Dr. Mehmet Oz on Monday, April 27, 2015
BERKLEY will now begin looking for Extraterrestrial life. That life does exist and I have experienced it. READ MORE HERE
Disclosure of Extraterrestrials on this planet is happening, slowly. One only needs to looking back 20 years in our history to see how much we have learned. Alien life? UFOs? Star People? Are they real? My answer is YES!!! Having had direct physical contact and a number of sightings in my lifetime, I know this is real. My hope is that more people that are rational, balanced and clear come forward to share what they know about this subject. (As the public strives to understand this phenomenon, I would caution them to look for people and material that are balanced in their approach to this subject.) Miriam Delicado July 20-2015
TV Program update: Thank you everyone who applied to be on the TV show through this website. The show is on hold and more details will be sent to each of you via email. Thank you, Miriam
Interested in attending a Seminar with Miriam Delicado? Register now. READ MORE 
LINK suggestion: The Great Gathering
MUST WATCH this video with Richard Dolan and Peter Robins. Thank you to both for the clarity and professionalism.
Home from Brazil and working on many new videos as well as other projects. Check back next week when updates will be posted. Thank you, Miriam Sept 19th 2015.
May we all continue to free our minds as we awaken our souls to walk upon the earth with clarity and truth.   Miriam Delicado
Now is the time for humanity to take actions to live in closer alignment with our earth. Miriam Delicado
The more we awaken to ourselves, who we are, why we are here and what our purpose is, the more we are able to BE creators of our own existence. Miriam Delicado 
SPECIAL ANNOUNCEMENT
Sept 19-2015: My journey to Brazil was simply amazing! There are several videos and interviews I will be editing and sharing here on my website and Youtube. Thank you to everyone who made this journey possible! It was a wonderful and very productive trip! With love and gratitude, Miriam 
Energies have been shifting the few months. Moving in the direction of big changes for us on the planet. 2015 was the year the Extraterrestrials told me the planet would begin to have massive change. These changes are not necessarily in the form of earth changes, but rather social change. This could be brought on by events of war, earth movement, spiritual awakening, financial, anything that impacts large numbers of people.
How we can prepare for anything is to be calm and clear spiritually. Simply recognize the shifting world around you and don't try to push any agenda or goal, simply go with the flow of things.
We have been building up to this time and now, the tipping point is almost upon us. Sweeping changes are coming. Just remember that in order to have peace and balance, we need to get through the chaos as we break down the old systems of society and accept that peace and balance.
Keep watching the skies as more signs that we are not alone are happening every day now.
Thank you, Miriam
Please consider becoming a monthly donor, or make one time donation. It is only with your support that I am able to continue my work. Thank you. Miriam
Aug 01-22 total donated: $339 
DONATE: LINK HERE
June 30-July 12th total donated: 6 people $579
July 13-31 Total donated: 15 people $942 (500 from one person, 200 another) Thank YOU everyone who gave the past two weeks. Helped me pay my life bills and further some of my work.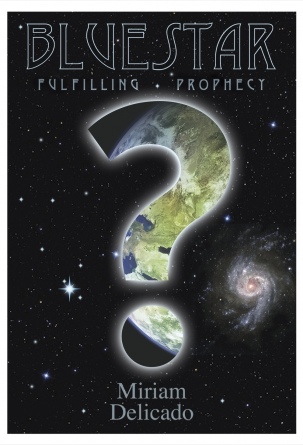 The views expressed on this website are the personal views of Miriam Delicado and not associated with any other organization or group.
Playlist on vid gives you options to watch.
Touching the Earth around the world.
For my mother who is no longer in this world, her favorite flowers.