SPECIAL ANNOUNCEMENT
Most of my work is shared for free with the public. Donations make this possible.
PLEASE SUPPORT THIS WEBSITE AND MY WORK BY MAKING A DONATION.


Donations are used for daily life needs such as food and shelter. Any extra funding goes directly to pay for overhead costs of my work or is given in charity to other people in need. 
 WITH GRATITUDE, MIRIAM
Total donations from November 27-December 31 listed below.
This system has been set up so you can clearly see how much money is being donated each month.
(Showing how much is being donated each month keeps people honest and allows for me to be as transparent as possible.)


Thank you. Miriam (offline $150 add to total)
This site is dedicated to all those people who are working to bring about positive change in our world for humankind as well as our great Earth. It is an honor to have this opportunity to share my story with you.
"I held hands with aliens as I was led on board an alien craft in 1988 along a highway in Northern British Columbia Canada. I spent three hours with Tall Blond humanoid aliens/extraterrestrials/star beings/ Great Ancestors, as they shared information with me regarding who they were. Some of this information was warnings about the future of our planet. These Tall Blond extraterrestrials taught me a great deal and through my book, videos, blog, seminars and speaking engagements I hope to share as much as possible with the public about these encounters that have been taking place since my birth." Miriam Delicado 
(The Tall Blonds are NOT the Nordics or the Tall Whites. They are a separate group of beings that are highly evolved and spiritually enlightened.)
Richard Dolan & Peter Robins
Interview with Host Miriam Delicado:
Kalahari Bushman and KhoiSan Rising to Regain and Restore Culture.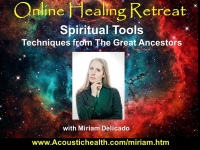 Upcoming Online Seminar Date: Dec 03/04/05
~ Spiritual Tools: Techniques from the Great Ancestors ~
Details of the program and how to sign up today may be found HERE.
The Star Beings ask that a certain number of entrance tickets be given to those in need for free. If you would like to attend and can not afford to pay, send me an email to: seminar@bluestarprophecy.com
Subject line: Free Ticket. Please share a brief overview of who you are and why you deserve a free ticket. One week prior to the event, people will be chosen and notified by email. Thank you, Miriam Delicado
People do not realize that extraterrestrial contact often leads to caring more deeply for our lives, the lives others, the earth and the elements. Who the ETs are is not as important as the individule looking within themselves to SEE who they are within. There, they can find answers to all the questions of the existence. The Creator gave us the skills and tools to see everything, the question is, do we want to see it or know it? It requires work to find those answers but when one does, there is no looking back. Miriam Delicado
May we all continue to free our minds as we awaken our souls to walk upon the earth with clarity and truth.   Miriam Delicado
Now is the time for humanity to take actions to live in closer alignment with our earth. Miriam Delicado
The more we awaken to ourselves, who we are, why we are here and what our purpose is, the more we are able to BE creators of our own existence. Miriam Delicado 
SPECIAL ANNOUNCEMENT
November 23: Today I was working on my Youtube Channel again, getting ready to make a series of videos that will document more of my experiences with the Tall Blond extraterrestrials. Please consider subscribing because these videos will be of interest to anyone who is looking for a deeper meaning in relation to UFOs and ETs. LINK TO YOUTUBE HERE
Remember to have a look at Miriam's daily messages. This page was added to the website so I could share random thoughts and snippets of experiences in my life.  LINK HERE
Since coming forward into the public eye I made a promise to myself to keep it REAL. This website, my life and everything I share is done so from a place of truth. We have far too much deception, distortion and manipulation out there to sell things in todays world. I choose to keep it real. Keep it in truth, and show how amazing life really is, even with the imperfections I/we have. No guru or spiritual teacher in the world is without fault. In today's world however, they try to make you think otherwise. Keeping it real. Miriam
PLEASE SUPPORT THIS WEBSITE AND MY WORK BY MAKING A DONATION. 
WITH GRATITUDE, MIRIAM
December donate button below.
Nov 01-23 total donations: $451
Oct 01-31 total donations: $475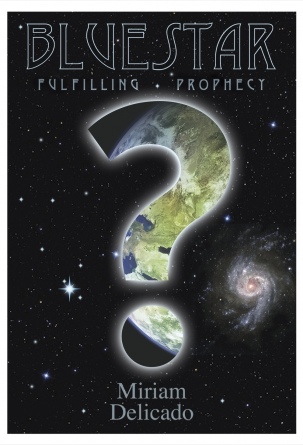 The views expressed on this website are the personal views of Miriam Delicado and not associated with any other organization or group.
Playlist on vid gives you options to watch.
Touching the Earth around the world.
For my mother who is no longer in this world, her favorite flowers.