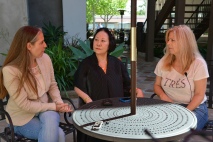 Photos from my recent journey to Los Angeles. Left: Miriam Delicado, Princess Kaoru Nakamaru and Kerry Cassidy. Right: Honoring the sun in LA.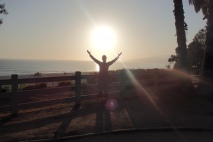 Posts from Ask Miriam, Miriam's Videos, Podcasts
and all other blog posts will be found on this page. 
SPECIAL ANNOUNCEMENT
PLEASE HELP KEEP THIS WEBSITE AND MY WORK ALIVE BY MAKING A DONATION. 
WITHOUT YOUR SUPPORT I AM UNABLE TO CONTINUE.
WITH GRATITUDE, MIRIAM
Total donations from November 27-December 31 listed below.
This system has been set up so you can clearly see how much money is being donated each month.
Thank you. Miriam