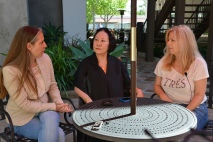 Photos from my recent journey to Los Angeles. Left: Miriam Delicado, Princess Kaoru Nakamaru and Kerry Cassidy. Right: Honoring the sun in LA.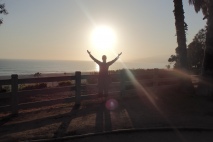 Posts from Ask Miriam, Miriam's Videos, Podcasts
and all other blog posts will be found on this page. 
SPECIAL ANNOUNCEMENT
Most of my work is shared for free. Donations make this possible. 
Total donations for October 2016 listed below.
Thank you. Miriam