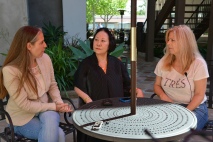 Photos from my recent journey to Los Angeles. Left: Miriam Delicado, Princess Kaoru Nakamaru and Kerry Cassidy. Right: Honoring the sun in LA.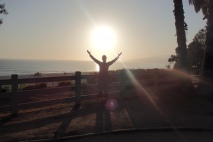 Posts from Ask Miriam, Miriam's Videos, Podcasts
and all other blog posts will be found on this page. 
SPECIAL ANNOUNCEMENT
PLEASE HELP KEEP THIS WEBSITE AND MY WORK ALIVE BY MAKING A DONATION. 
WITHOUT YOUR SUPPORT I AM UNABLE TO CONTINUE.
WITH GRATITUDE, MIRIAM
DONATE: LINK HERE
Nov 01-23 total donations: $451
Oct 01-31 total donations: $475