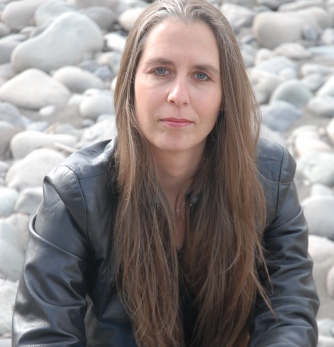 Blue Star




Fulfilling Prophecy
How does a woman from a small town in British Columbia, Canada become involved in one of the most talked about prophecies on the planet today, The Hopi Blue Star Prophecy?
Learn how her life was completely changed after an encounter on a lonely highway with Tall Blond Aliens in 1988.
Miriam embarks on a journey into a world of secret governments, Clones, Russian Psychic Army recruiters, the Ancient Hopi People and Alien encounters.
Her path leads to the discovery of the family secret; her father is somehow involved with the Blond Aliens and has been since before her birth.
The truth that Aliens exist is only the beginning. Learn how they are connected to our world, to humanity and why they are contacting the people of Earth today.
They share warnings about a possible future in which our existence as a species is at risk.
The journey leads Miriam back to her hometown where both her sister and her remember an event in 1970 where the aliens gave Miriam a gift to bury. They both remember they were to keep it hidden from their father.
Pieces of this great puzzle are explained from why the book was written to how each family member feels about my contact. Sharing some of the messages the Tall Blond aliens asked Miriam to tell the world.
Blue Star Fulfilling Prophecy is now FREE to DOWNLOAD in PDF HERE.
---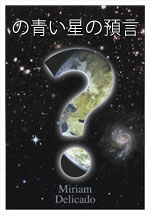 イントロダクション
カナダブリティッシュコロンビアの小さな町に住むミリアムという女性がどのようにして地球で最も話題になっている『ホピの青い星の預言』と関わるようになったのでしょうか?
1988年に長身金髪のエイリアンとひとけのないハイウェイにて遭遇した後、彼女の人生がどのようにして完全に変わっていったのがわかります。
ミリアムの旅はシークレット・ガバメント、クローン人間、ロシアサイキックアカデミーからのスカウト、そして古代ホピやエイリアンとの遭遇などの世界へ突入していきます。
やがて家族の秘密;父親もミリアムが生まれる前から金髪エイリアンと関わりがあったことを発見します。エイリアンが存在するという真実は始まりに過ぎません。彼らがどのように私達の世界や人類と関係を持っているのか、そしてなぜ彼らが地球の人々に今日コンタクトをしてくるのかについてわかります。
エイリアンは人類の存在が将来危機に陥る可能性があることを警告しています。終末の時期に安全な場所がどこであるのか、そしてなぜエイリアンのメッセージが今の私達にとって重要なのか、『青い星の預言』を読んで学んでください。私とホピとのつながりが始まりました。ホピは私の知識と存在が彼らの前に現れたことに驚きました。ホピと私は特定の知識によって絡み合っているようです。やがて旅は1970年に姉と私に起こった出来事の記憶に導きました。エイリアンは私にある物体を埋めるようにと手渡しました。父から隠すために持っていたのを二人で思い出しました。どうして本を書くことになり、家族が私のコンタクトをどう感じていたかまでを書くことで、偉大なパズルのピースを説明しました。最後に長身金髪のエイリアンが私に世界に話すように託したメッセージを共有しています。
Sharing this book for profit in part or in whole is prohibited. To share this book on your website please link back to this page. Copyright 2007 Miriam Delicado. All rights reserved. No part of this publication may be reproduced, stored in a retrieval system, or transmitted, in any form or by any means, electronic, mechanical or photocopying, recording or otherwise, without the written prior permission by the author.