"Films For Action": Documentaries to change the world. Watch for free.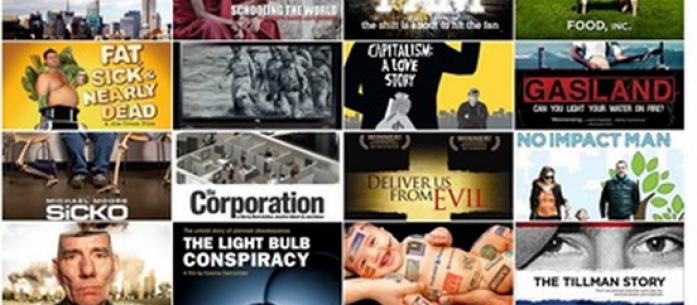 I have come across this website that has amazing films that all have depth of knowledge and ask humanity to take action. Its time to change our world in a positive way. Here you will find many inspirational stories that are making a difference.
Please share this site with your networks. The more we can educate the people around us, the more we can change the world for a sustainable, beautiful world.
Here you can see the films. Scroll over the photos for description of the film.
www.filmsforaction.org/walloffilms/
YOu can choose what your interest is:
Films by Subject
Activism
Animal Rights
Big Ideas
Big Media
Cities
Climate Change
Community
Consumerism
Corporations
Culture
Drug Prohibition
Education
Elections & Democracy
Empire
Energy
Environment
Food
Globalization
Government
Health
Human Rights
Indigenous Issues
Indy Media
Media Literacy
Money & Economics
Net Neutrality
Peak Oil
Permaculture
Philosophy
Police State
Politics
Relocalization
Social Issues
Solutions
Sustainability
Technology & Design
Terrorism?
The Big Picture
Vision
War & Peace
9/11