JustBernard Radio: April 26th. Exclusive Conspiracy Program.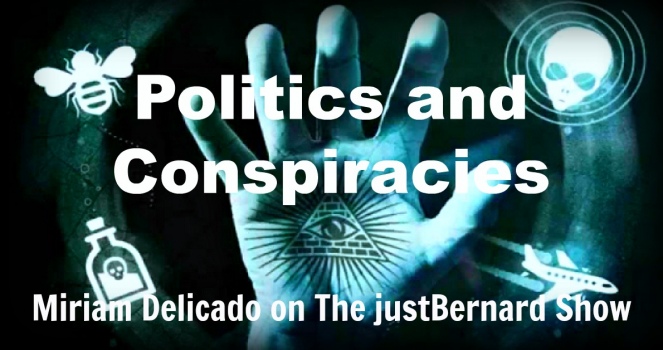 You won't want to miss this exclusive radio program with Miriam Delicado! In this one time radio show, Miriam will discuss her thoughts on conspiracies, governments and disclosure.
Listen to The justBernard Show LIVE on Tuesday, 2PM ET/7PM London/11 AM PT at bernardalvarez.com/radio
FACEBOOK Event page LINK HERE. You have an opportunity to ask some questions on the Facebook event page prior to the show. I will try to answer some of your questions during the program.
Miriam Delicado (Blue Star Prophecy) joins Bernard for a very special and intimate talk about the state of American politics and conspiracy culture around the world. This is the first and only time Miriam will come forth to speak so openly on these topics.
At this time of the great awakening and with a US Presidential election upon us that will affect the entire planet, Miriam feels compelled to share clarity and discernment on the rampant disinformation being thrust upon humanity by many in the corporate and alternative media spectrum.
With Bernard Alvarez facilitating this conversation is it sure to be a lively and empowering hour of knowledge, clarity and tools for one's personal growth and understanding of the matrix we live in.
Listen to The justBernard Show LIVE on Tuesday, 2PM ET/7PM London/11 AM PT at bernardalvarez.com/radio