Spiritual Tools Seminar: (Total: 6 hours 27 minutes)


Techniques from the Great Ancestors 



Stay informed of upcoming seminar dates and Blue Star news.
Together as a planet, we are moving through a time of transition into a higher state of awareness and consciousness. With guidance from the Tall Blond ET's we are being guided to awaken our soul and mind to live in harmony with the earth and all life, in all dimensions.
Spiritual Tools Seminar


$35 USD
Receive your copy of 3
mp3 downloads.
We are AWAKENING FROM THE DREAM
and entering into a reality that we are not alone,
we are interconnected to a system of life
that is beyond our imagination. 
Transform your life through expanding your energy
to facilitate awakening and empowering your spirit
to connect with higher consciousness.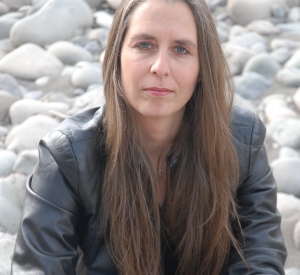 In this three part seminar on Tall Blond Extraterrestrial teachings, Miriam Delicado shares basic spiritual understanding of how every person is connected to the divine world, how to tap into this energy and use it in daily life.
In simple terms that everyone can understand, knowledge regarding energy and our interconnection to the other worlds is now being taught through Techniques from the Great Ancestors seminar.
Learn how to recognize and apply this knowledge to your life and expand your consciousness and connection to God/Source/Creator.
Awakening allows us to honor, respect and acknowledge all life, not only in this world but in all the worlds.
An outline of the three part series is listed below as well as testimonials of past participants.
Remember, you are a divine being with the ability to reach the source of all life. Recognizing and acknowledging the divine world, allows us to expand and build our connection to it.
May this seminar series support you on your path in life and allow you to travel the universe with love.
Miriam Delicado
Outline of three mp3 seminar downloads: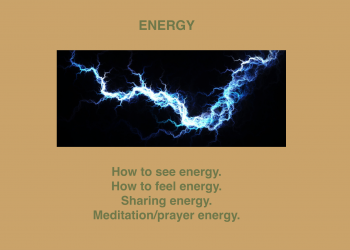 ENERGY: (Part 1 Length: 2hrs 10min.) How to see energy. How to feel energy. Sharing energy. Meditation and prayer energy.

Overview: Learn how our souls were created and traveled the existence to become human beings. Working with multidimensional energy. Mind, body, spirit & soul. Divine Brain and physical brain interacting with energy. Personal energy and collective energy. Understanding our personal energy and how it connects to others is essential in awakening to true self, Creator, and all other life and dimensions.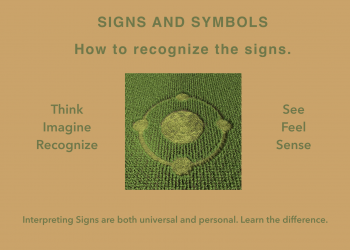 SIGNS AND SYMBOLS: (Part 2 length: 2hrs 5min.) How to recognize the signs. See. Feel. Sense. Think. Imagine. Interpreting Signs are both universal and personal. Learn the difference.
Overview: Signs are everywhere and we all have them appear in our lives. Learn how to recognize these signs and make connections to what they mean in your personal life. Recognize and hear the inner voice that is connected to the divine world. Visions, intuition and follow through on what guidance the signs are showing you. Tap into the divine world and connect with the other worlds that are manifesting for you to see. Strengthen your connection with your personal guides.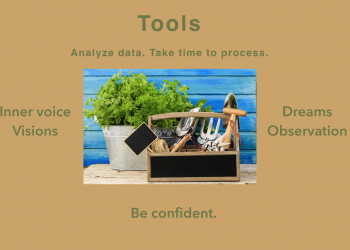 TOOLS: (Part 3 Length 2hrs 12 min.) Analyze data. Inner Voice. Observation. Be confident.
Overview: Learn how to tap into powerful dreamtime energy that can help you find answers to your life. Connect through energy to all your tools; visions, dreams, observation, interpreting, inner voice, belief, action, meditations and more. Learn how to immediately strengthen your spiritual awakening and connection to the divine world.
(This seminar, like my book, will not be reserved to only people who are able to purchase. Spiritual knowledge must be for everyone. For this reason, free copies of this seminar will be shared with those less fortunate as well. If you feel you would deeply benefit from this series and do not have the financial means to pay for it, send me an email explaining who you are and why you are interested in this program. A certain number of people will receive a free copy. seminar@bluestarprophecy.com  Thank you, Miriam )
Miriam,
Your three day Webinar on Spiritual Tools was so much more than that. It was the information, wisdom, and insight that came with the tools from your heart that was the real value, which moved me to the point where it gives me great pause…as I reflect on what it is inside me that has been moved or awakened.
I still need more time, weeks, to grasp what this is, and after that would like to see if you take personal calls once I have distilled the essence of this in me.
A great three days. It felt like being talked to in one's living room, and not like being talked to as part of a large group.
Love & Light,
joy and gratitude,
still deeply contemplative,
Tom A
Dear Miriam,
I have seen a lot of speakers from Lauren's programs come and go from my inbox. Your webinar stood out for two reasons. The first is the connection to the wisdom of the indigenous people, and the second is the promise of learning spiritual tools. Learning spiritual tools from a person who connects deeply with the wisdom of the indigenous is something I just could not ignore.
The webinar exceeded my expectations. I found you to be clear and direct in your speaking, and your stories beautifully illustrated your experience and the results of putting to use the spiritual tools you have learned from the ETs. I was also impressed with your respect and openness to inquiries and ideas from the participants.
Not only do I feel like I have clear and powerful new spiritual tools to use to strengthen my walk on this earth and clarify my path, but I feel as if I have a new teacher. Already, I have seen a difference in my dreamtime, which you covered extensively in the webinar. Miriam, I am hungry for learning more from you, and feel so lucky to have connected. I hope to meet you in person someday.
Barbara C
Dear Miriam,
Thank you so much for bringing forth and out your experiences, your teachings, in such a profound and yet simple way.
With so much grace, strength and clarity. A gift for you as a person, but to share this requieres courage.
Now is the time, you are so needed!
I enjoyed these hours of 'taking in' these teachings from the Ancestors. They are nourishment for my soul. Thank you!
So much recognition too. This is where I find my inspiration.
I am an artist and bringing this message forth in my work, which you can see on my website: www.maryk-art.nl
Mary
Dear Miriam,
Just to let you know, I love your voice, teachings and examples. I am listening over and over and it is helping me to remember to acknowledge my spiritual team, first thing in the morning and connecting right away.
So thank you, thank you, thank you, Mary