UFO Picture by the Poolside
I am sharing a copy of the testimony of Tad who was present at the UFO Congress Conference in 2005 when I had a sighting of Orbs at poolside. This sighting was talked about in the book Blue Star. This was a sighting where another person witnessed the same thing I did. At the time Tad and I did not know one another and that makes this sighting even more important.
People have often asked me to share the photos of the "UFO" I saw at poolside. It must be made clear that this sighting was of physical orbs and NOT those that show up on digital cameras. These were 'objects' that were floating through the sky. These are not 'craft' pictures so please understand that what you are looking at may not appear as you may imagine.
The first Orbs I saw at the Congress were the ones I captured the pictures of because they were traveling so slowly. These Orbs were on the opposite side of the pool from the second wave of Orbs as described by Tad in the drawing (Drawing 1, Drawing 2). As I have so clearly stated on many occasions and in the book……… they don't look like much but when you hear the whole story and then look at the pictures close up it may cause you to question what they are. For me I know what I saw and this in no way is meant to try to convince you either. My goal in sharing this with you is to share what so many of you have asked for…the pictures.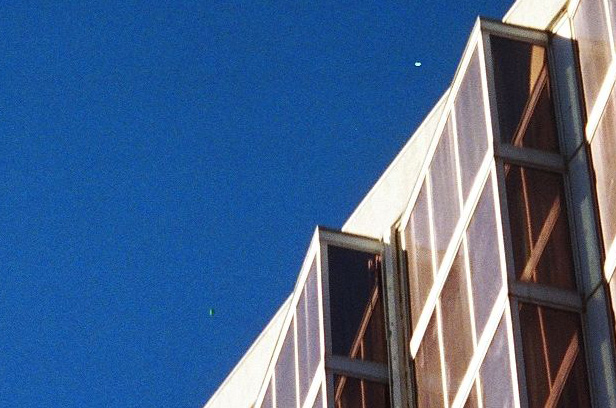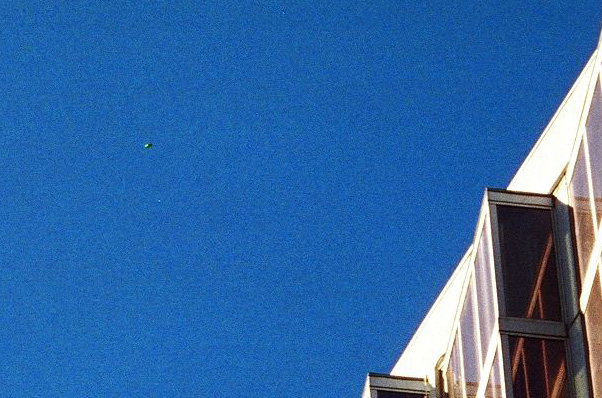 I am also sharing some of the photos of the Orbs that I saw in Las Vegas as I traveled home from the Conference. If you look at some of these closely they are interesting. With this Orb it appeared to stay in one position for at least two hours and remained in position until I went to leave the area. As soon as I made this decision to leave I looked back at the Orb and it was gone. Again I talk about this sighting in the book.
All the small pieces of the great Puzzle are important as they are clues to who we are, where we are from and what our purpose is. Keep an open mind. You may just be surprised at what rabbit hole you are taken down and the wonders you may see and learn along the way.